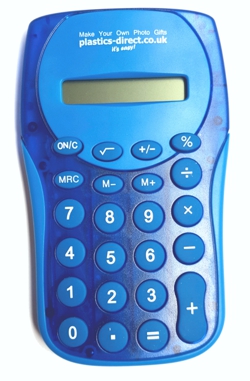 Order online to a total value of �50 including VAT and we will send you a free Plastics-Direct calculator.
Would you like to get crafty during the long winter evenings approaching?
Now is great time to order stocks of blank photo products to create fabulously personal Christmas gifts or create your own promotional gifts, fund raisers and souvenirs.
We are offering a free calculator with every order placed on line that has a combined value of £50 or more including VAT.
This offer is valid on all orders of £50 or more including VAT and remember you get FREE UK mainland delivery included in our prices*, only while stocks last.
We retain the right to withdraw this offer at any time without further notice.
***OFFER NO LONGER VALID***
*excluding the Scottish Highlands. See our website for free delivery terms and conditions.