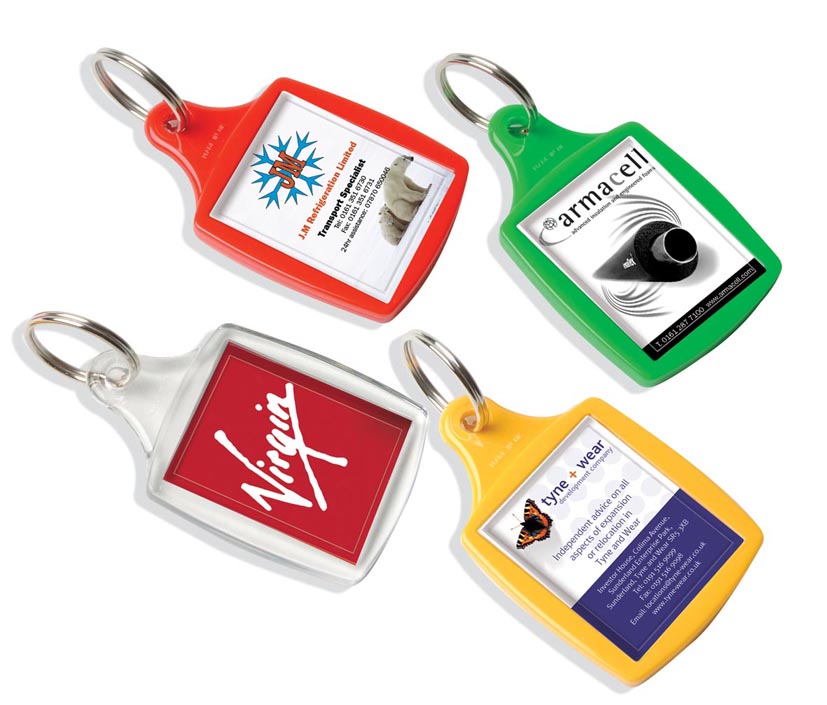 Don't like DIY? Let us make up your keyrings!
Are you looking for an easy way out of having to assemble your own keyrings, coasters, magnets, bottle openers, or whatever else takes your fancy from our range?
Luckily help is at hand, because we can also offer a full print and assembly service, meaning that you'll receive your product in a 'ready to distribute' state, rather than completing the process in person.
We can either put the goods together featuring your own print-ready artwork, or for a small extra fee, we can create a design for you, based on your specification or preferences.
To find out all the available options, please let us know which product(s) are of greatest interest to you and how you'd like them to be personalised by emailing our Sales Manager Nicola Derbyshire via nicola@ad-options.co.uk.