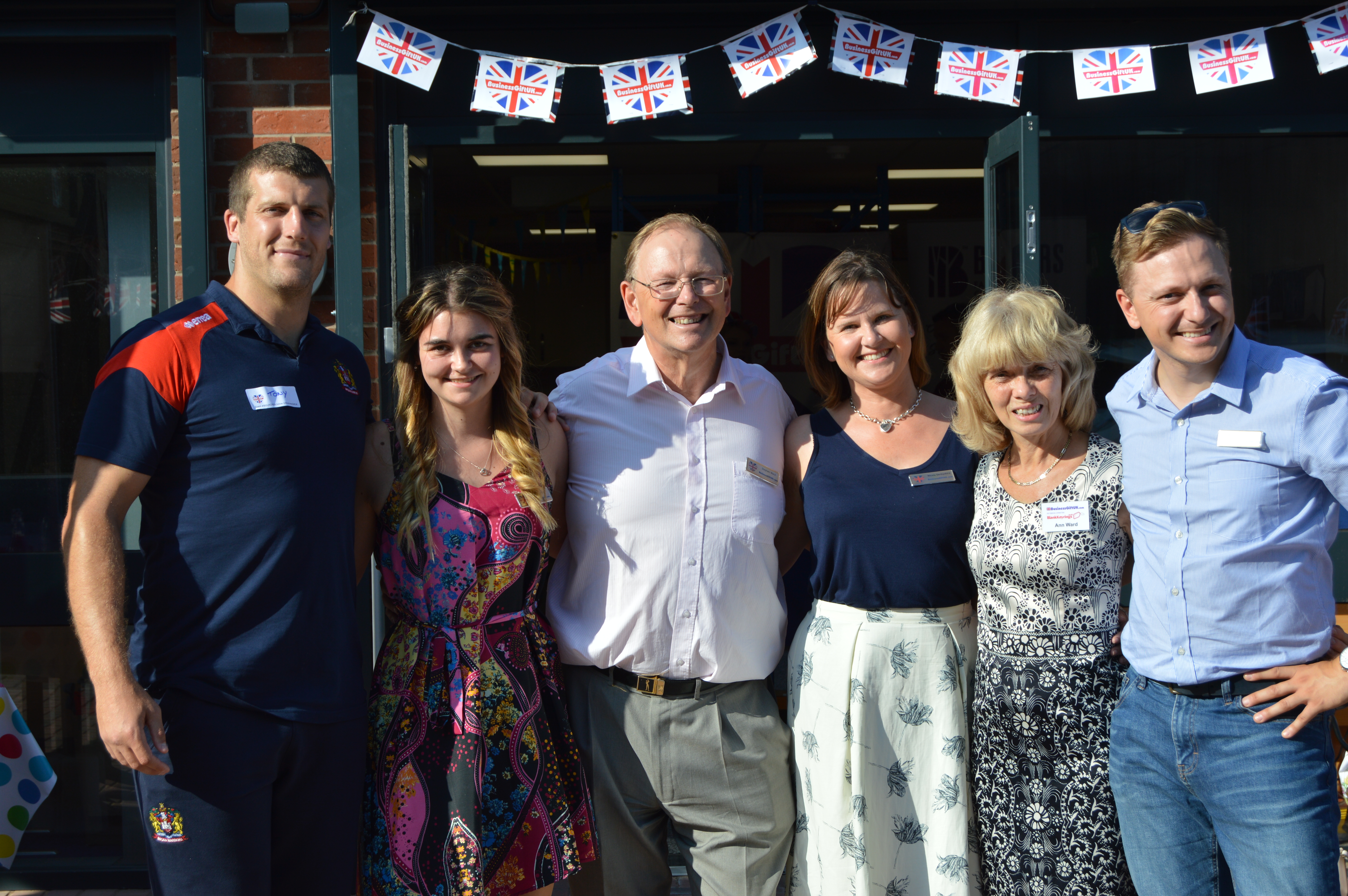 Enjoying life in our new unit
Over 30 clients joined Ad-Options Ltd and the BlankKeyring team at our fun-packed office opening event on 17th August 2016.
The office was officially opened by Tony Clubb, theWigan Warriors and England international Rugby League player. As a Community Stadium Partner, we are proud to name Wigan Warriors amongst our clients and we were delighted that Tony could help us out on the officail opening day.
Part of the Ad-Options Group, BlankKeyrings.co.uk provide a wide range of clear acrylic, insert promotional products for photo mounting, fund raising and promotions. Ad-Options was founded as a private company by Stephen Ward in 1985, becoming a limited company in 1998.
Local businesses and organisations were happy to support the BlankKeyrings team. Butlers Farmhouse Cheeses of Longridge donated a selection of local cheeses which were enjoyed with local beers and other refreshments. There was a Frisbee competition with lucky dip prizes and a guest appearance by the Blackburn Rovers FC mascot, Rover the Dog, with thanks to Adrian Ward of the BRFC Community Trust. Lucky6 Marketing provided photographs and social media coverage of the event.
There was plenty of merchandise on display throughout the afternoon, including blank rulers, bottle openers, coasters and key rings, all in a range of shapes and sizes. All who attended were shown around the new offices and given a branded goody bag to take away. With the sun shining it was a fun event which we hope we can repeat in the future.
The move to Momentum Place in Bamber Bridge followed the 30th anniversary of the Ad-Options Group last year, when promotional gifts and merchandise were donated to over 30 local charities to help fundraising and increase awareness.
Steve Ward said that he was delighted with how the event was received by all and thanked all that had attended and contributed. In addition he wanted to express a "big thank you" to their new neighbours at Momentum Place who very kindly moved their vehicles away from the front of the units to make space for the refreshments gazebo!
With new product lines always arriving on the scene, why not follow us on social media and look out for our next specialist offering from our family firm that continues to grow after three decades of service.
https://www.facebook.com/BlankKeyrings/
Twitter: @Blank_Keyrings