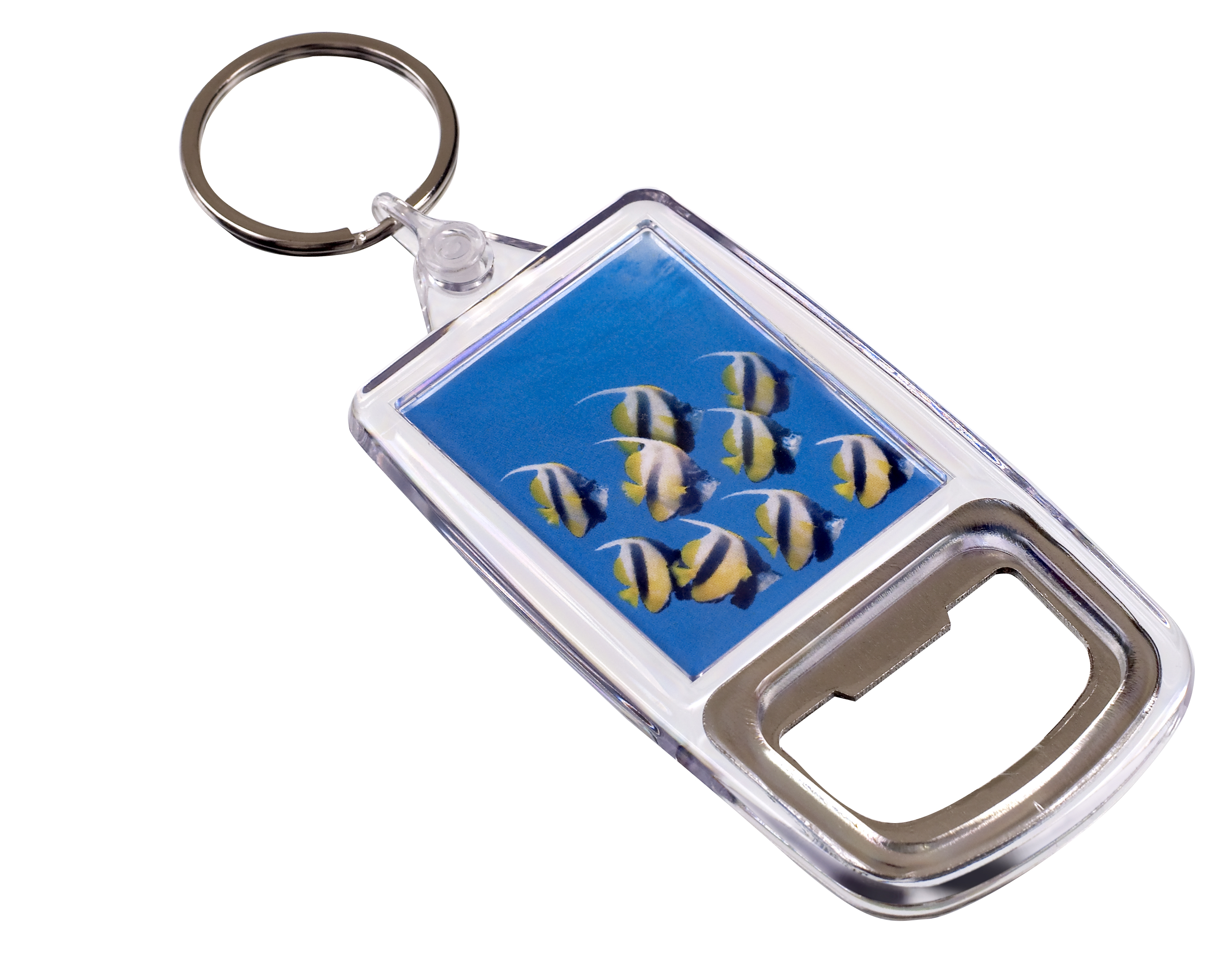 Our bottle-opener key rings can open dialogue with your clients and leave a lasting reminder of who you are and what you do.
Would you like to give someone a memorable promotional gift and open a dialogue with them?
Whether networking, visiting clients or meeting people at a trade show, our bottle opener key rings could be the ideal gift for you to give. You have two print areas so that you can use a picture or logo on one side and your contact details on the other, together with a tag line like "creating openings for you" or "we've got the bottle to handle your business".
Giving a dual purpose gift helps you take a good impression at a meeting and human nature makes people grateful and inclined to give something back, giving you the opportunity to start building a business relationship. The gift will also have a long life, offering repeat exposure of your brand and message, as well as being around when a buying need may arise.
At BlankKeyrings.co.uk we offer two of the UK's best selling, clear acrylic, bottle opener keyrings. The R1 has 40x32mm insert area and the IB02 has a larger 45x35, passport photo size insert area. It is easy to print your own inserts and we recommend you print front and back images side by side then cut, fold and insert, snapping the window snuggly over the top to seal them in.
These products make great festive gifts to say thank you to clients at the end of the year. It is good to contact customers and ensure they are completely happy with what you are doing for them. If there are any issues then that is great feedback for you to act on, retain the business and say sorry with the gift you are handing over. If they are completely happy then hand over the gift as a thank you and politely ask for a referral or a review on line, setting up more opportunities for the coming year.
BlankKeyrings.co.uk are part of Ad-Options Ltd, established since 1985 in advertising and promotions. You can talk to the experienced team about bottle opener keyrings or thousands of other promotional product ideas. Let them guide you to the best ways of making a profitable return on your promotional investment.