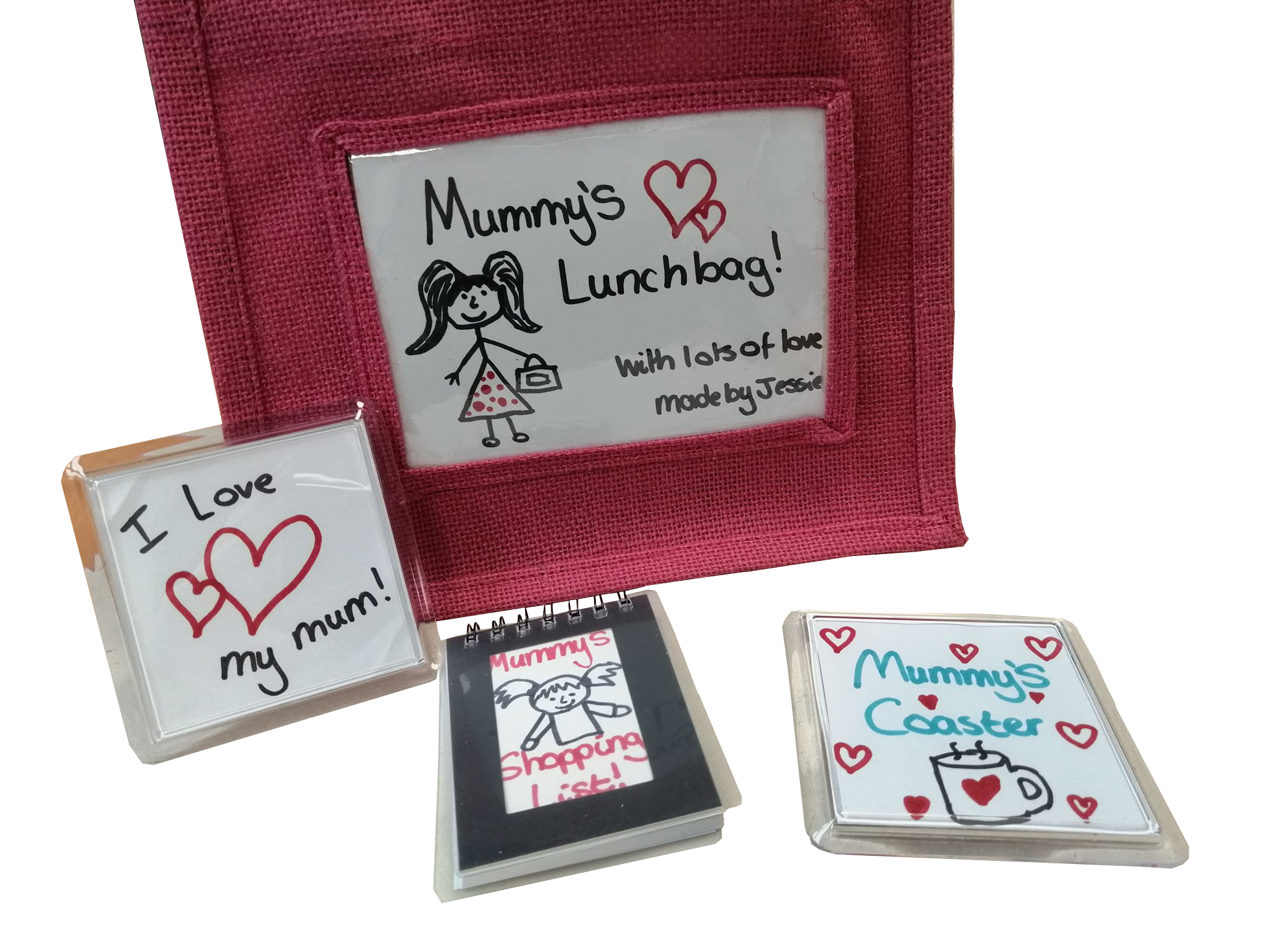 Highly personalised photo insert gifts
Mother's Day is just around the corner and what better way to show how much you love your Mothers and Grandmothers, than making your own personalised photo gifts. BlankKeyrings.co.uk has a large range of unique products that are ideal for special occasions and events.
Mama's Got a Brand New Bag
Treat Mum to her very own customised bag this Mother's Day. Our natural Jute Bags make brilliant gifts, in three different sizes (mini, medium and large), with a waterproof lining and ergonomic rope handles.
The Jute Bag Mini is perfect for packed lunches. They are ideal gifts to keep all those little bits and pieces together, that working mums needs when out and about. The medium and large sizes are attractive shoppers with different capacities, perfect bags for life. All the bag sizes come in three attractive colours: natural, pink and black.
Your Mother's Day gift can be totally personalised with a 6x4, 8x6 or 10x8 inch full colour photo or printed design. Get the kids to design their own insert or perhaps choose your favourite family picture. Our Jute Bags can be assembled by slipping the insert through the slot and sealing in by peeling off the cover of the hidden adhesive.
Mum's Coaster
If you are looking for gifts that are long-lasting and have the ability to capture the moment of a lifetime, look no further! Our CS02 Square Coaster is smart, long lasting and is ready with a generous 80 x 80 mm insert area, great for personalising with a colourful drawing or design that she will love.
These coasters are designed with a non-drip rim to protect the family furniture from any unwanted spillages. The assembly process takes no longer than 10 seconds when all the components are ready to put in place. It's so simple that the kids can do the assembly all on their own.
Mummy's Shopping List
Does your Mum go to the shops and forget something that she needs? How about giving a personalised notebook, perfect for Mum's next shopping list? Our NBZ02 Notebooks are great gifts for this reason!
This photo cover notebook comes with space (45 x 70 mm) to add your own favourite image. You can make these notebooks as unique as you want. They are the perfect size to carry around in your pocket, handbag or shopping bag, readily available to make those shopping necessities memorable.
Get in touch
If you would like some advice on selecting your Mother's Day gifts, then check out all the options on our website https://www.blankkeyrings.co.uk. Alternatively you can call on 01772 429110 or email enquiries@blankkeyrings.co.uk.