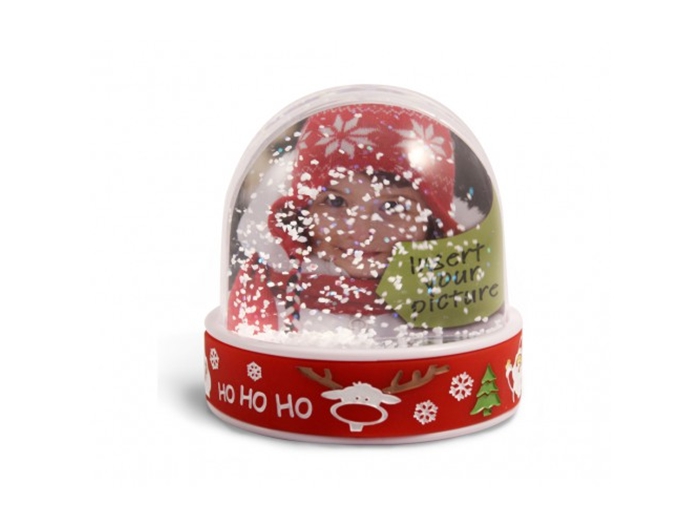 Create your own great value, festive business gifts and fundraisers to create goodwill and raise awareness of your brand.
At BlankKeyrings.co.uk we're excited that the festive season is nearly upon us. 'Tis the season to be jolly, and send corporate Christmas gifts to clients, potential clients and stakeholders. It's the perfect time to engage your brand with an existing and wider audience.
The final quarter of the year has a major impact on sales for many businesses. In 2018 31% of Amazon's sales, for example, were taken in Q4. Over 35% of BlankKeyrings' sales are taken over this period. Getting your brand noticed in the run up to Christmas can be difficult when the market is saturated with products and services offering seasonal goodwill to one and all, particularly online.
Boxing clever with a combined online and offline approach is highly advisable. Your brand needs to be visible and rise above the hype. Giving seasonal business gifts is a personal and engaging way to do it. Customised gifts for Christmas provide an all-important offline reminder of your business in a highly competitive online world, and guess what? They last longer than the festive season!
Ideas for promotional products for Christmas
We offer a wide variety of promotional gifts for Christmas. From the popular magnets, coasters and ornaments to more substantial festive business gifts such as baubles, snow domes and glitter blocks, there is something for all budgets.
New to BlankKeyrings.co.uk this year is the Festive Snow Dome, into which you can insert a branded image or photograph. The Snowflake Fridge Magnet works well as an inexpensive, but effective, giveaway that can be easily personalised, and the Festive Gift Package contains a range of our most popular corporate business gifts.
Receiving seasonal business gifts makes existing clients feel valued. It naturally enhances a business relationship and reminds your clients of your products and services at a busy buying time when they may be taking a careful look at your competitors. For potential clients, these attractive gifts act as a subtle icebreaker that can reap results at any point in the future.
The UK personalised business gift market is now worth over £1 billion per year.
According to Custom Gateway, the market for personalised business gifts, in the UK, is now worth over £1 billion. The benefits of promotional products and personalised business gifts are well documented, so the figures are hardly surprising. Some of those benefits are:
• Customer engagement
• Brand awareness
• Longevity
• Versatility
• Manageable stock
• Excellent return on investment
Whether you're building a new brand or keeping a successful brand on the business community radar, promotional gifts do the talking, advertising and relationship building for you. Remember, f they are not JUST for Christmas!
The long life of a promotional gift gives repeated exposure of a brand and leaves a lasting reminder, close to the buyer, with contact details, for whena need arises.
Get in touch
At BlankKeyrings.co.uk we like to advise businesses on the most suitable branded gifts based on your industry, client base, target market and budget. Do get in touch with our sales team on 01772 429110 or at sales@blankkeyrings.co.uk for expert assistance. In the meantime, dare we say it so soon… Happy Christmas!