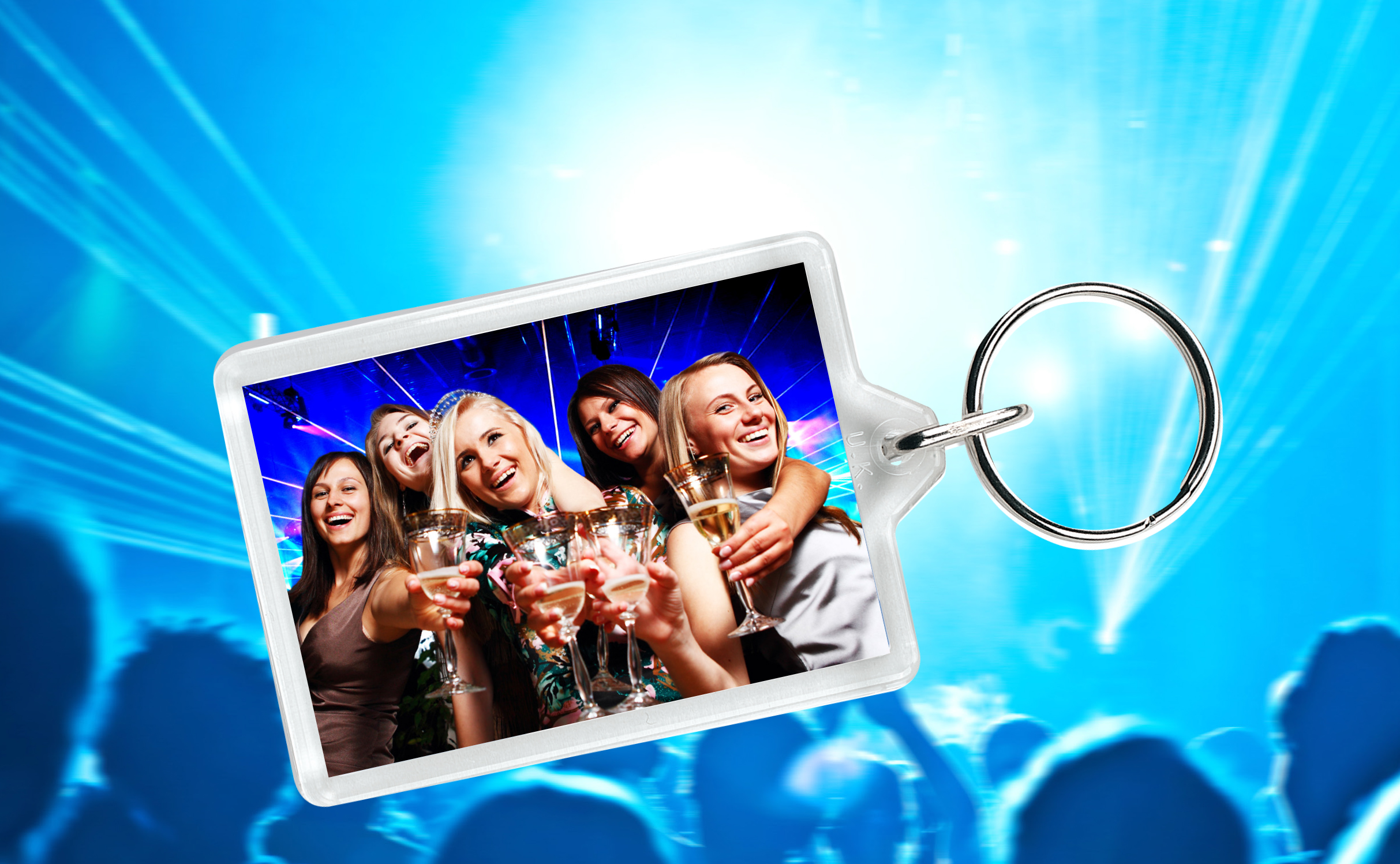 Our most popular blank key ring for creating your own photo souvenirs and fund raisers is the classic C1 with a 50x35mm insert.
Our most popular key ring for use as a fund-raising item, or as a photo-souvenir, is the classic C1 clear acrylic key ring. This larger key fob takes 50x35mm inserts which can be printed and viewed from both sides. This offers the facility to create a real impact with a good image or picture. Charities can use one side for a photo and the second side for campaign information, to print a logo or add details of a sponsor.
Zoos and animal attractions can create visitor photo souvenirs and put together key rings using different animal images, creating just enough stock to cater for demand for each one. Shops and tourist attractions can make up cost effective souvenirs for pence and sell for pounds, without having to hold large stocks. One box of blank fobs can be custom printed to make up lots of different sales items.
The C1 keyring has been our best seller for many years, thousands of satisfied customers can't be wrong! At 50 x 35mm, the insert size makes this keyring big enough to contain some key information or a detailed photograph, but isn't going to feel too bulky within a pocket or take up too much room in a hand bag.
This popular size works also well for group photos, making them a good investment for pubs, clubs, theme parks or any other tourist attractions that use visitor photos to create personailsed souvenir items, and not just keyrings, there are coasters, fridge magnets, bottle openers etc.
These key rings are manufactured here in the UK and are much more durable than similar imported items, you've got a guarantee of quality from the C1 keyring. They are really easy for any member of staff to assemble, just cut an insert to slot into place and then these keyrings normally take less than 10 seconds to assemble.
Why not start your own classic key ring range today? Order online for free UK mainland delivery.