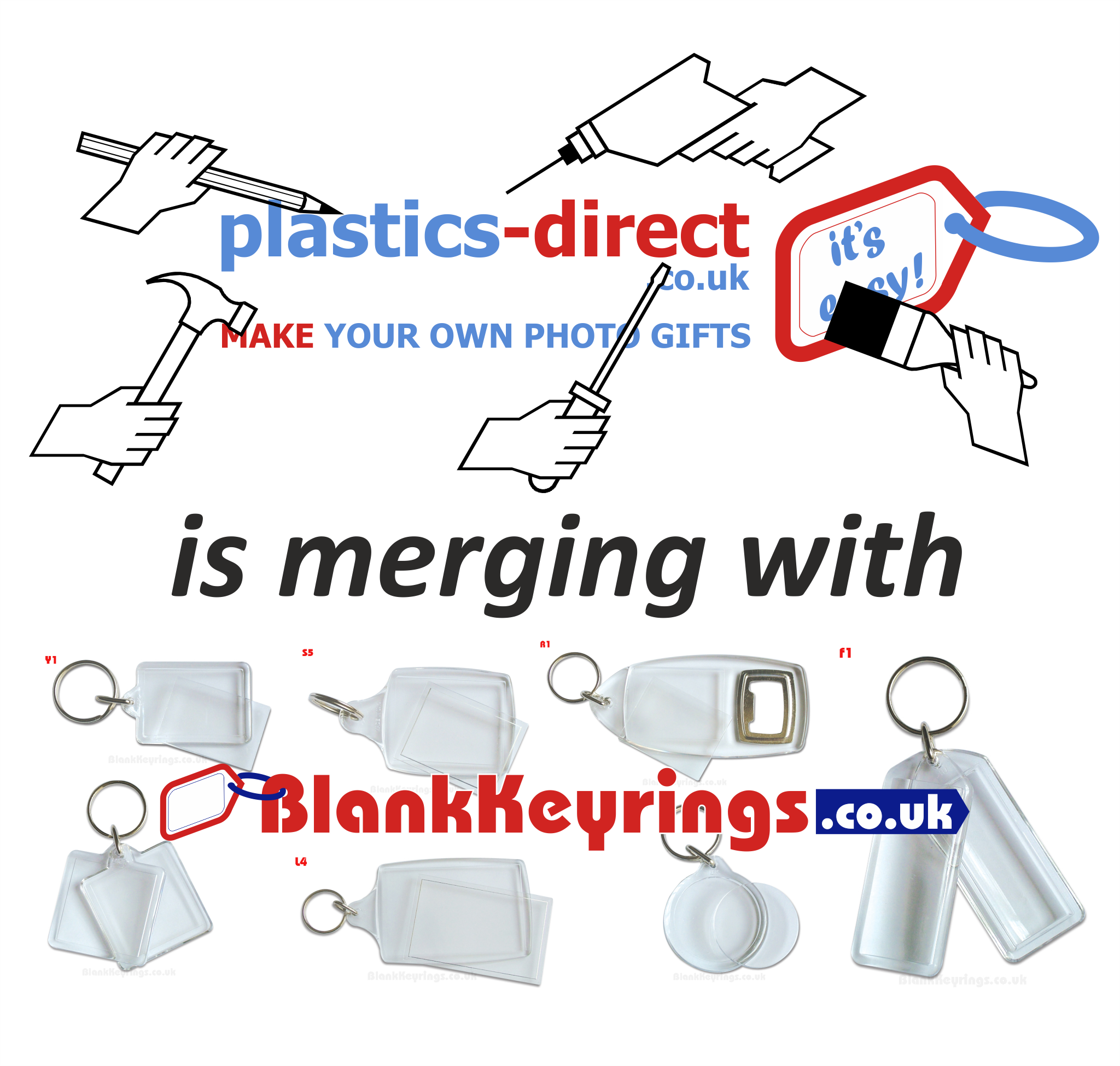 Plastics-Direct merges with BlankKeyrings.co.uk
Taking local products to an international market
Bamber Bridge based company BlankKeyrings.co.uk has been distributing clear acrylic business gifts, made here in Lancashire, since the 1980's. Now with investment in a new website, the acquisition of North East rival Plastics-Direct and the recruitment of two digital marketing apprentices, the family firm is poised to become one the UK's largest clear acrylic gift distributors.
Growth has also been enabled by the move to new premises in 2016, relocating from Leyland to one of the brand new units at Momentum Place, off the A49 Wigan Road, behind B&Q at South Rings. All these plans have been helped by support from Boost Lancashire and reinvestment by Directors Stephen and Ann Ward.
Stephen says "We are passionate about promoting locally manufactured goods for promotions, fund raising and souvenirs. A large proportion of the business gift market is supplied from the Far East and we think the basis of a strong local economy starts by buying from close to home, whenever possible. It is also much more eco-friendly than shipping goods half-way around the World".
The majority of the clear acrylic photo insert gifts supplied by BlankKeyrings are manufactured in Blackpool. The factory operates a nil-to-landfill policy and reuses every spare scrap of acrylic created during the processes. The best-selling items are clear key rings, ready for printed inserts and photos. Because the inserts can easily be created on a standard computer and reasonable quality printer, the goods lend themselves to cost-effective, short print runs, with even one-offs at low prices, with very little set-up cost other than design, print and cutting time.
The clear photo insert ranges also include fridge magnets, coasters, rulers, mouse mats and even Christmas decorations. All of these items can be bought in low quantities, through the new website, and guidelines and templates are available to help beginners create their own pictures, ready for assembly. The company also offers printing, cutting and assembly for anyone unsure how to proceed or who would welcome professional help with longer print runs.
The quality of the UK made gifts has also attracted orders from abroad and an increasing number of clients are buying from Europe, the USA and the Middle East. "Exporting is becoming increasingly important to us and we are delighted with the support we have received through being members of the North & West Lancashire Chamber of Trade" said Stephen Ward. "Following the launch of the new website, we are now keen to explore foreign language versions to further stimulate enquiries."
Ann and Stephen founded the company in 1985 and used to fit advertising in payphone kiosks for BT, in Lancashire, Cumbria, Yorkshire and Lincolnshire. The PC based in-house printing of adverts for the phone boxes was very new at the time, but it also lent itself to short run printing of inserts for keyrings. These proved very popular with local taxi, minibus and private hire firms who were the main clients for the payphone ads. Since the advent of the mobile phone the advertising contracts have ceased but the firm has continued to grow as promotional business gift distributors.
The Directors have been at the helm for 34 years and they are now making plans for succession and handing control to their son Ben. Ben is a Business degree graduate of Liverpool University and gained four years management experience with the Halifax Bank before joining the family firm five years ago. With five experienced staff and two new apprentices, the company is well positioned for further growth, with regular repeat business, online sales and increasing exports.
To learn more about how to use clear acrylic products for your own business, visit https://www.BlankKeyrings.co.uk or call one of the experienced, friendly team on 01772 429110.