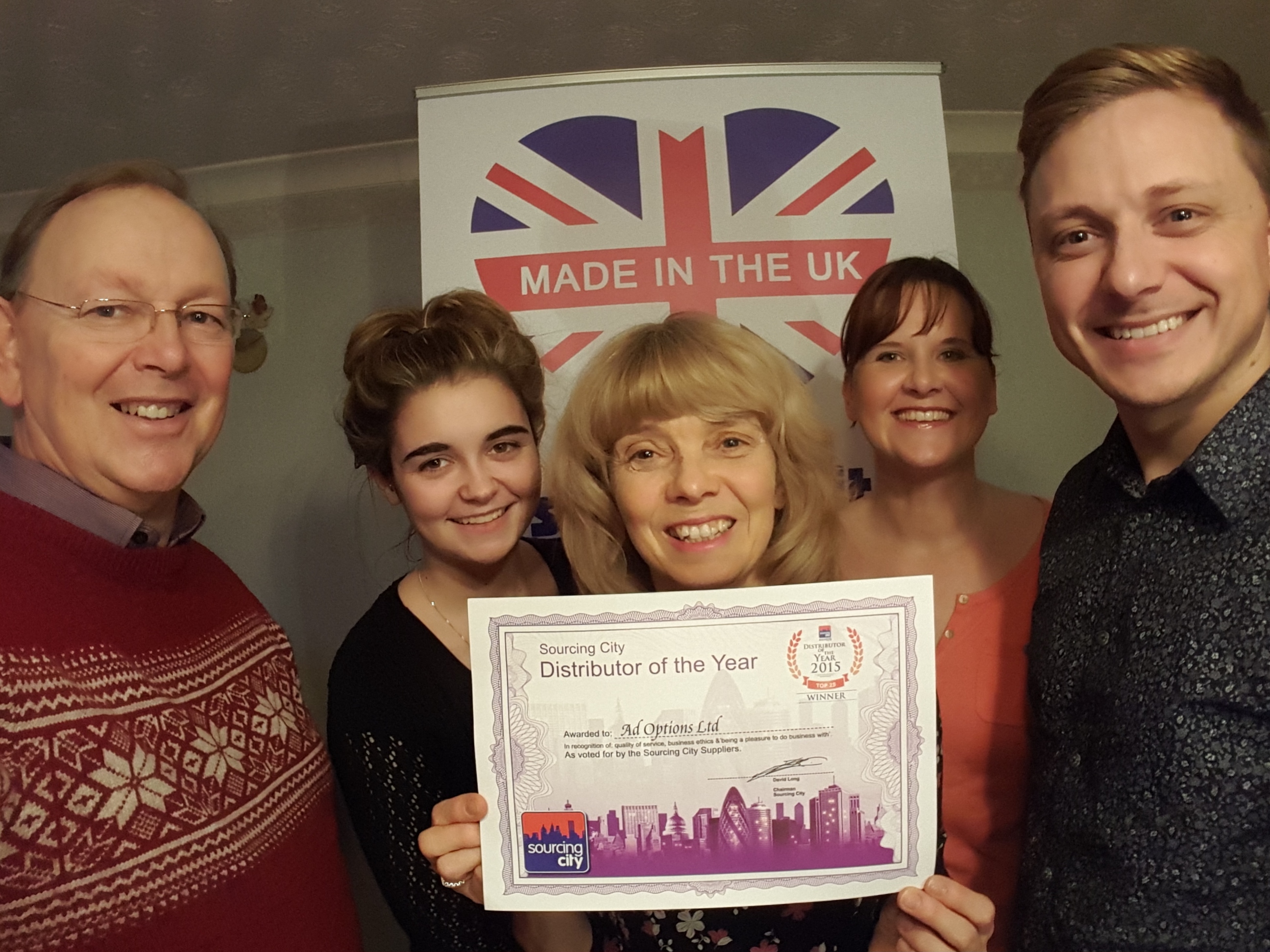 Sourcing City Distributor of the Year
Plastics-Direct.co.uk are part of the Ad-Options Group, voted as one of the Distributors of the Year for 2016 by our industry suppliers. Our national trade body Sourcing City organise annual awards and the accolade was awarded for "quality of service, business ethics and being a pleasure to business with". Voting was by promotional gift industry suppliers up and down the country.
Managing Director Stephen Ward, was delighted with the news:
"Thanks to all our staff for making this happen, thanks to all our customers for making this possible and thanks to all our Sourcing City suppliers for your wonderful support in this, our 30th year of trading.
Same again next year!"
The current team are shown with the Certificate of Recognition, Steve Ward, Hannah Murphy, Ann Ward, Nicola Derbyshire and Ben Ward.