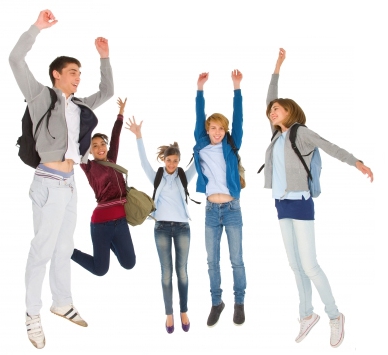 Appeal to the college and university student market with relevant promotional giveaways
Going to college or university must be one of the most memorable events in a young person's life. The adventure sees many leaving home for the first time, with a bit of money in their pockets and needing to find trusted suppliers in their new location. How are you going to get the attention of college students and secure their business?
With 2.2m students currently enrolled in UK universities, it's no leap of faith to say that they play a big part in the economy. Research from the New Economics Foundation now states exactly how big: more than £80bn. Every year.
The first opportunity to get their attention is at college fresher events where you can go along and distribute your own promotional gifts. A free gift gets attention, makes a great first impression and leaves a lasting reminder of your goods and services. And if it's a practical gift that students love will actually use, then potentially your message will be in front of them for many years.
To help you choose the right giveaway for students, we've put together a list of our best promotional products which work well for our clients looking to target the student market:
A keyring is a perfect gift to attach to a student's new university keys. This is something that they will carry on their person from the very the start of their university experience. Clear acrylic keyrings are available in a range of sizes and can be branded on two sides, giving plenty of scope to print your logo, picture and contact details. We also offer a wide range of recycled keyring options We have clients who make their marketing budgets go further by putting a popular night spot on one side and a taxi service on the other.
If a keyring is not quite enough for a partying university student, then a bottle-opener key ring really hits the spot. A great, relevant and practical promotional product that will be used time and time again. One of our enterprising restaurant clients offers "Free Garlic Bread when you bring this key ring and spend at least £10". What a great way to secure repeat business and customer loyalty!
A promotional fridge magnet is a great way to put your message into the heart of a student flat or hall of residence. These are the perfect promotional tool for a take-away to put their contact details on to the fridge door, especially for students who can't be bothered to cook!
For an academic approach, our acrylic rulers are useful and relevant gifts for college students. There are various options available in 15 and 30 cm lengths with standard, architectural and engineering scale options.
Whatever product you decide to use, the experienced staff at BlankKeyrings.co.uk have been helping clients put their own business gifts together since 1985. They can also do all the print and assembly of blank acrylic keyrings for you, at very competitive rates.
For more information contact Ann Ward, Director.
Email: Ann@BusinessGiftUK.com or call: 01772 429110
Check out these great value, blank acrylic keyring ideas from BlankKeyrings.co.uk which enable you to create your own, low cost, promotional gifts.