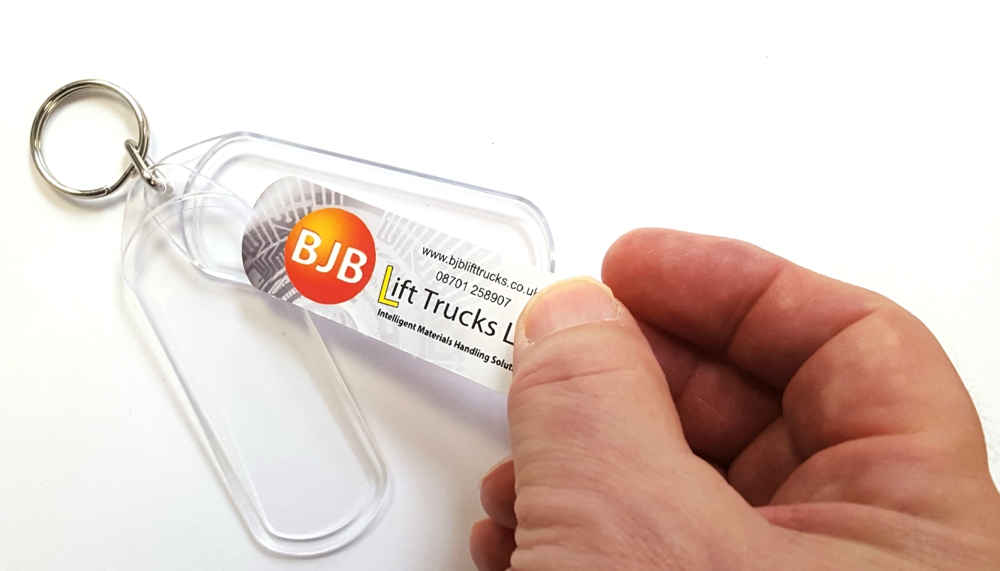 UK manufactured clear acrylic photo gifts
The benefits of promotional gifts as a marketing strategy are obvious: longevity, relationship building, brand awareness and promotion, incentives, targeted marketing and so on. However, when your budget is tight or you don't want to order too many printed items at once, being able to personalise the promotional gifts yourself offers the kind of flexibility that makes a smaller investment go a long way.
Since 1985, BlankKeyrings have been supplying promotional keyrings of various types to businesses of all sizes, as well as key fobs, key chains, fridge magnets, coasters, rulers, mouse mats and a wider range of clear acrylic promotional merchandise.
For use in marketing campaigns or for the likes of souvenirs, fundraisers, incentives and photo mounts, the specialist products supplied by BlankKeyrings can either be supplied blank for you to finish with your own personalised insert, or as a completed promotional product.
By using a DIY approach to create your promotional gifts, you can use your stock of blank items as and when it suits your business, and work to very small print runs for inserts, perhaps in some cases producing one-of-a-kind products for the ultimate personalised gift.
How does the DIY promotional gift work?
Your BlankKeyrings ruler, coaster, keyring or other product of your choice is supplied blank for you to finish with full colour inserts, photographs, logos, illustrations or graphics which can be easily created and printed from your personal computer.
By using the BlankKeyrings Printing & Assembly Guides you can easily put together your own promotional merchandise and save on cost. You're not committed to minimum order quantities that may exceed your requirements and you take control of your own production line.
Industry experience
The BlankKeryings new purpose-built facility in Bamber Bridge, near Preston, Lancashire, enables us to hold stock of our most popular lines so we can despatch your order quickly and at great prices. Over the years, thousands of satisfied customers have used our service – and come back time and time again.
Our clients
We work with a wide range of clients, from large national companies to sole traders, home-based craft businesses, universities and schools. We have supplied just about every blank promotional item imaginable, so we have the industry knowledge to offer instinctive guidance on the most suitable product for a client's needs.
Pushed for time? BlankKeyrings can do the work for you
We understand that not everybody has the time or resources to create their own promotional gift from a blank canvas, in which case we can print and cut your inserts and supply them to you with your products. Alternatively, we can go a step further and fully assemble your order and deliver it to you complete.
Environmental responsibility
BlankKeyrings' products are reusable and recyclable. Most items are manufactured in the UK in a "nil to landfill" factory, so not only are we helping the landfill crisis, we are also avoiding environmentally unfriendly shipping miles from the Far East.
Delivery
We offer Free UK mainland delivery (excluding the Scottish Highlands and all offshore Islands). Please check our Shipping & Payment terms.
Get in touch
If you'd like some help choosing a suitable promotional gift, do get in touch and we will guide you to the best solution, using quality products at the best prices.