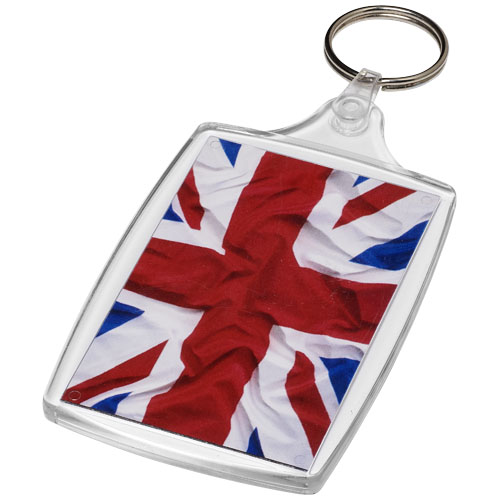 Top tips for using business gifts
Use cost-effective blank promotional products to support your marketing and improve sales
Blank keyrings, personalised bottle opener keyrings and other promotional products can be used in a variety of different areas to support your marketing efforts and improve sales. Inexpensive and highly personalised, our promotional products have been successfully used by a wide variety of clients in many different areas, including:
Sales Promotion
Direct Mail
Exhibitions & Outside Events
Seminars & Conferences
Retail & Souvenirs
Workwear & Uniforms
New Product Launches
Brand Awareness
Reward & Recognition Gifts
Reseller & Dealer Programmes
Referrals & Thank You's
Social & Team Building Events
Cause Awareness
Club & School Identification
Employee Engagement
Charity Awareness & Fund Raising
If you or your marketing team are involved in any of the above areas, why not speak to one of our experienced team to discover what we can do for you. Just give us a call on 01772 429110 or contact us online
Top 5 Tips for using personalised promotional items
Our top tips for creating you own photo gifts, fund-raisers and promotional merchandise
Follow these five simple tips to make sure your personalised products for your next promotion are perfect for your customers:
1. Choose straight edged windows for ease of cutting inserts or invest in a photo cutter for speed and accuracy.

2. Templates are available to help you with the process of printing your keyrings, fridge magnets, bottle openers or coasters.

3. Assembly is quick & simple. Inserts need only to be printed on plain paper on your own printer. Accuracy of cutting ensures a perfect fit. Alternatively, use our Printing and Assembly Service and we'll take all the effort out of printing your message and placing them into your chosen product.

4. If you have large volumes, use a priority printing, cutting and assembly service.

5. Hand-held and desktop photo cutters are available for regular photo insert cutting.
If you'd like some free advice on what personalised product might be suitable for your next promotion, please call us on 01772 429110 and we'd be delighted to help.