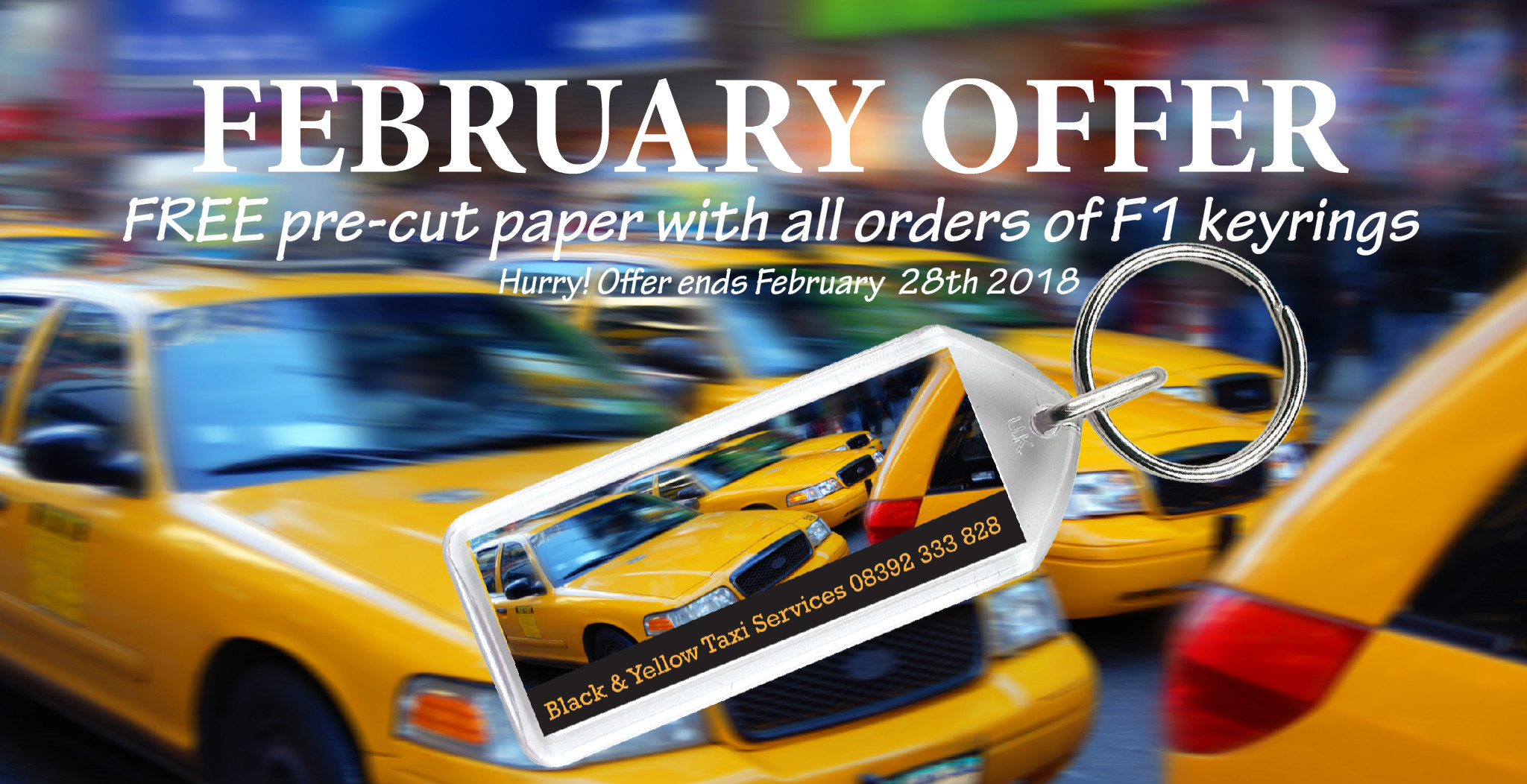 Special offer on our F1 keyrings this month
For this month only, we are offering FREE pre-cut insert paper with all orders of our popular F1 keyrings! These keyrings have an insert size of 20x50mm, and due to the thick convex acrylic will magnify your details!
With this offer we are making it even easier to make your own funky personalsied keyrings.. Why wait? Offer ends 28th February!